What our clients say…
Paul Howarth Chief Executive, Akumen UK
"I love Rob's Cartoons; the picture,s the humour, the way he gets across complex issues and his voice over is perfect for any audience. More to the point, my  customers love them and I'm always getting asked "who does these cartoonifications?"
Rob's greatest asset is he is a great bloke and easy to work with, has a natural flair for creating stories that sell products".
www.akumen.co.uk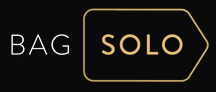 Mike Coyne, Chief Executive Officer, bagSOLO.com
"We have used Rob twice now and wouldn't hesitate to use him again. He is quick to respond and always accommodating to our needs. The quality of his work is excellent".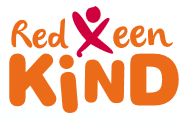 Andries Schuttinga, Chief Executive, Help a Child
"For our development aid knowledge portal we were looking for a no-nonsense, hands-on artist who could help us explain complex conceptual ideas in a 2 minute story for the average field worker of our partner organisations in Africa.  Rob of Sketchups has been a tremendous help in getting this realised. He immediately catched on to our ideas and the distinct look and feel we were looking for and was able to visualise our scripts quickly and with high quality. Mostly only two rounds were needed to come to the end result. We highly recommend Rob to other clients: he delivers good quality for a very reasonable price and makes creating together a very enjoyable experience".
www.redeenkind.nl
 Stuart Brown, ITF Media Ltd
"Rob recently produced a film for our client using the animate concept, from the very outset Rob showed a level of professionalism and a creative grasp that is nothing less than intuitive. His understanding of the client's requirement was spot on and meant that the work was delivered within the required time frame.
 Rob is not only a dedicated individual, but also a pleasure to work with and engages in each and every project in a personable yet professional style.  I would have no hesitation in recommending Rob for any forthcoming projects".
www.itfmedia.com

Ted Kostis, President, Silent Partner Technologies (USA)
 "Rob, it takes a lot to impress me as I have very high expectations of myself. However, and don't let it go to your head, as I don't want anything to change–but your work is pretty darn close to perfect.  It's refreshing not to have to repeat myself one thousand times to get what I asked for.  I expect that you will continue the high quality work, and as such you will see more ongoing business from SPT"
www.silentpartnertech.com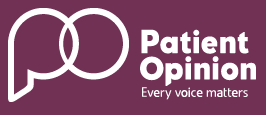 Dr James Munro, Chief Executive, Patient Opinion
"It has been great to work with Rob/Sketchups on our new home page animation. Rob has been thoughtful, helpful and patient at all stages, and happy to make changes as we've gone along. The whole process has been friendly and straightforward. We've appreciated the flexibility, and we love the result – so much so, we've referred our overseas affiliates to Rob too".
www.patientopinion.org.uk
Patrick O'Connor, Managing Director, HomesafeCare
"From the outset Rob was attentive to our requirements and quickly came up with a concept and storyline. His production process allowed us the time and opportunity to amend the content right up to the final draft. We've ended up with a great video storyboard that simply and persuasively conveys what our product is all about. I have no hesitation in recommending Rob, indeed we're about to get underway with the next video!"
www.homesafe.ie